New State Office Building
Capitol Annex Swing Space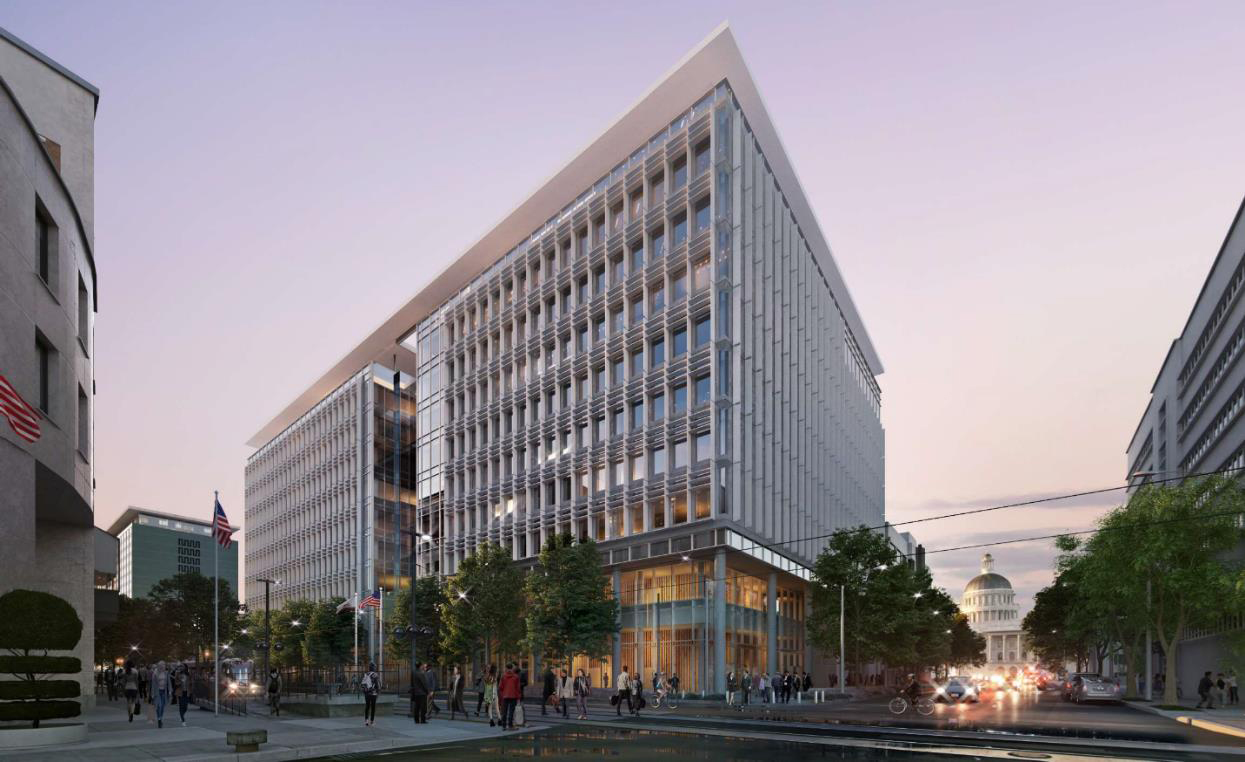 State Office Building Act of 2018 (AB 1826 Chap. 40, Statutes of 2018)
In order to adequately provide for the housing of the Legislature and the Executive Branch during the construction of a new capitol annex, in July 2018 the Department of General Services (DGS) was authorized to pursue the design and construction of a state office building located on O Street, between 10th Street and 11th Street.
Project Scope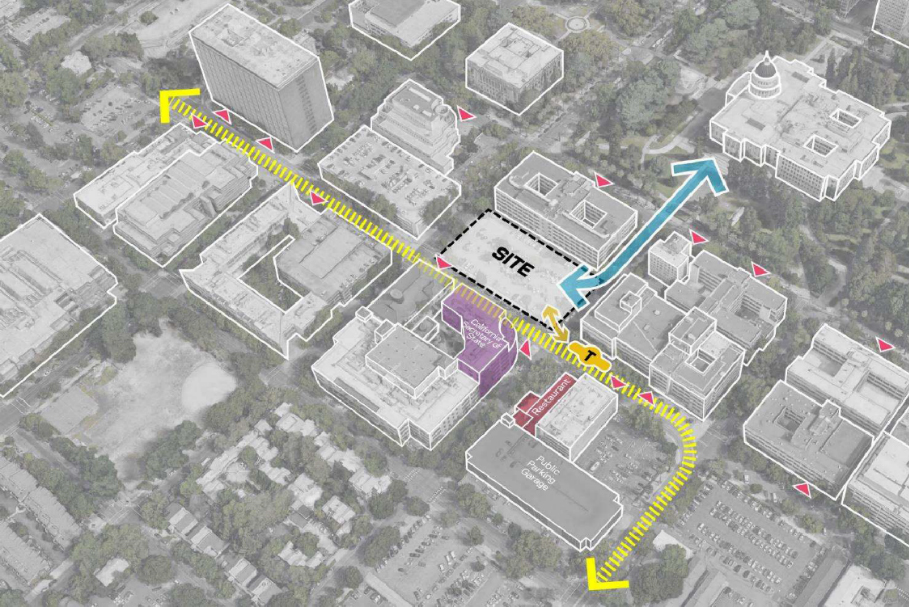 The building will be approximately 472,600 gross square feet, subject to the Capitol View Protection Act height limit of 150 feet. The building will include 10 floors of office space, and will incorporate functional space for: committee hearings, caucus meetings, general meeting rooms, and Legislative and Executive Branch offices, with integrated parking.
The building will temporarily house approximately 1,250 legislative and executive elected officials and staff from the Capitol Annex until the new Annex project is completed. The building will then be jointly used as office space for approximately 2,200 legislative and executive employees.
The Zero Net Energy building will be designed to achieve LEED Gold certification for new construction and will include electronic systems that address the protection of continuity of Government during the Legislature and Executive Branch's use of the building.